Baby bedding "Air cloud"
Exclusive linen from natural materials.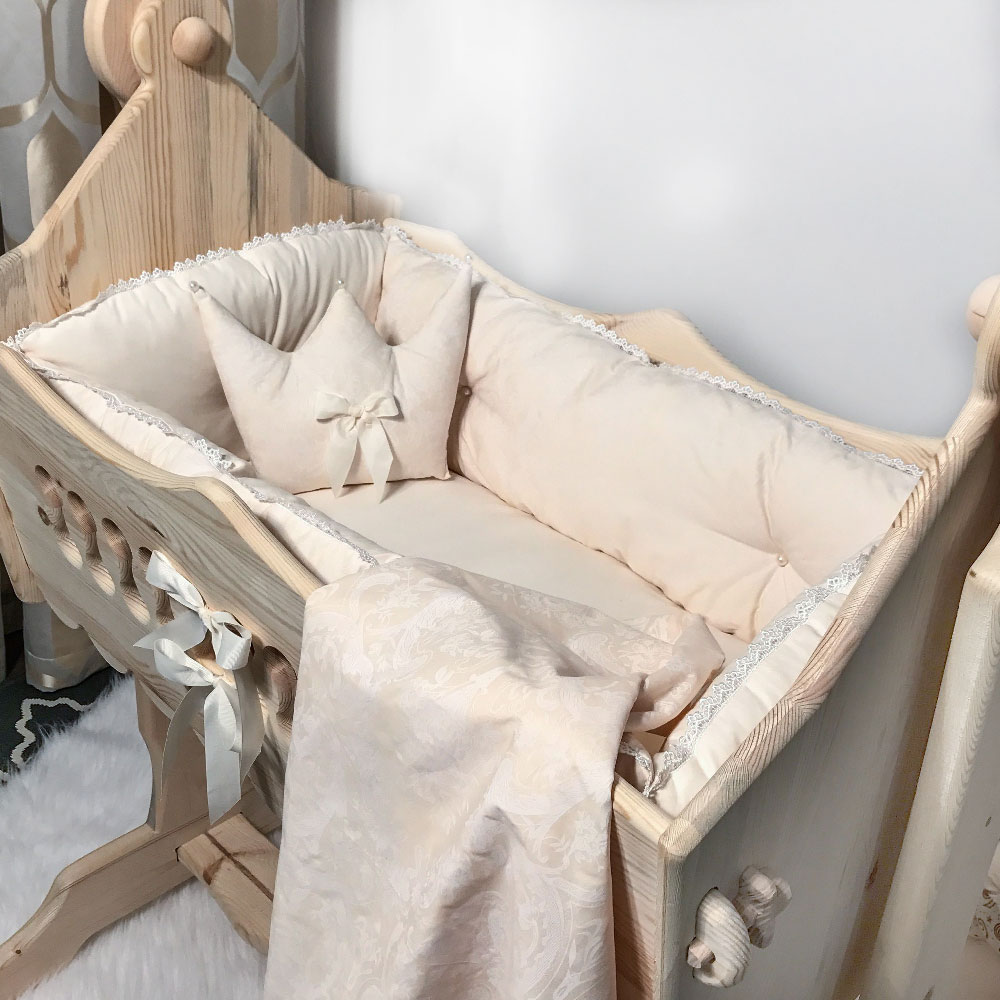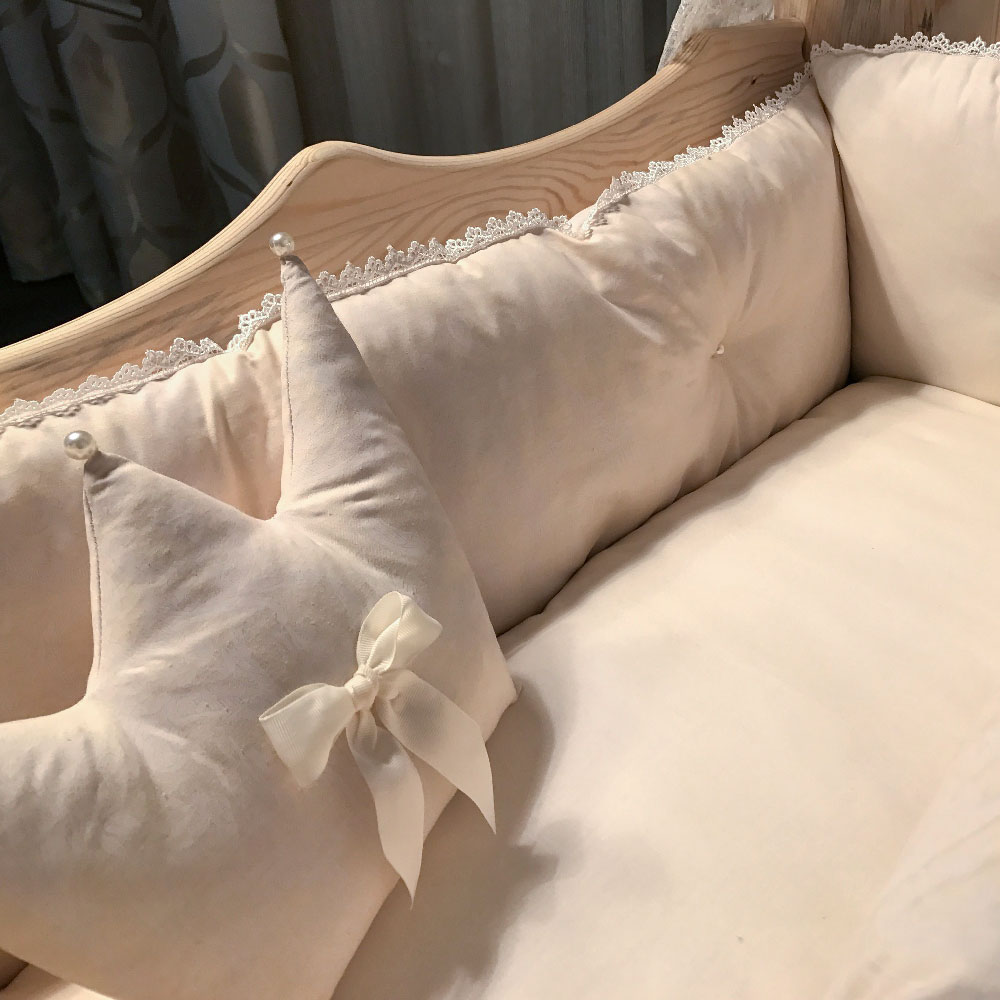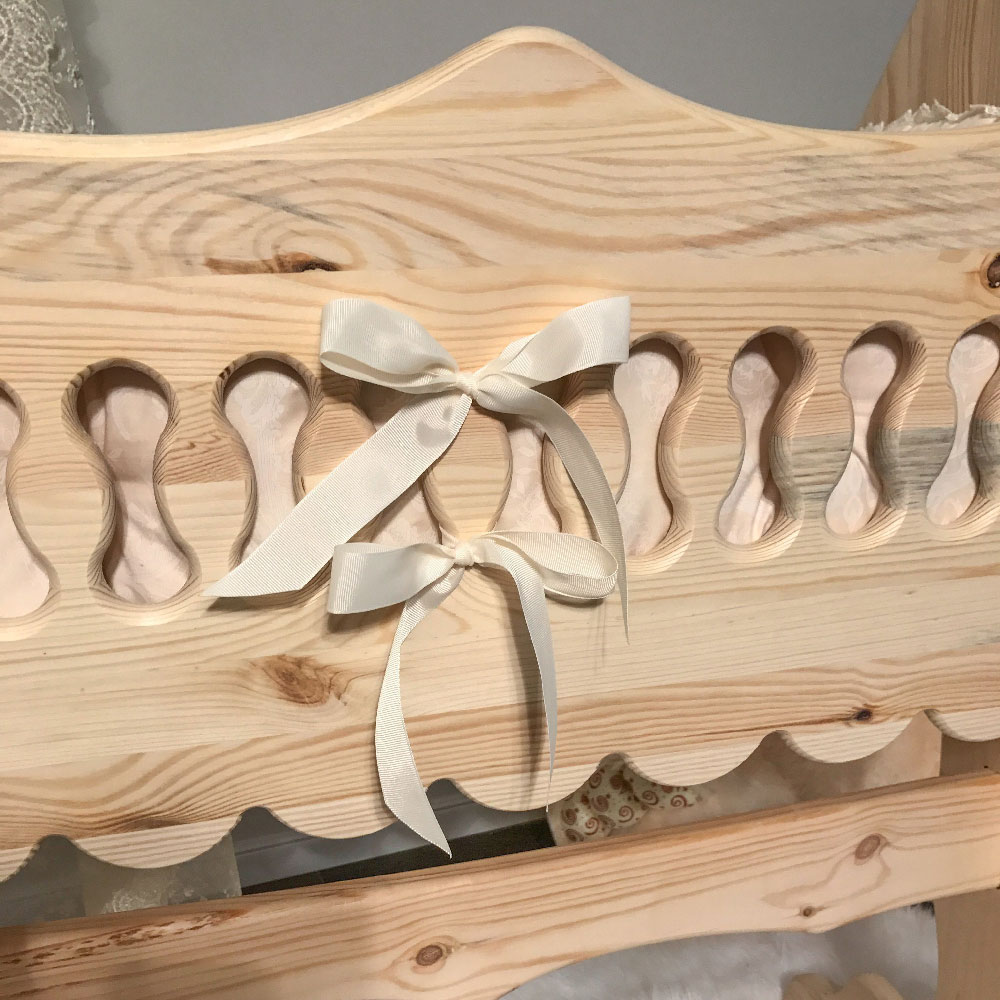 Material:
calico, poplin, lace (synthetic),beads
Filler:
hypoallergenic holofiber
Size: Set cm

The set includes:
mattress 80/37 cm, duvet cover 100/100 cm, sheet 55/95 cm, rectangular bumpers 2 / piece 80/25 cm, trapezoidal bumpers 2 / piece 36/35 cm
We use only natural fabrics, the set is made exclusively by exclusive design . Products are decorated with lace, beads, rhinestones, embroidery. All this is handmade, made with love.